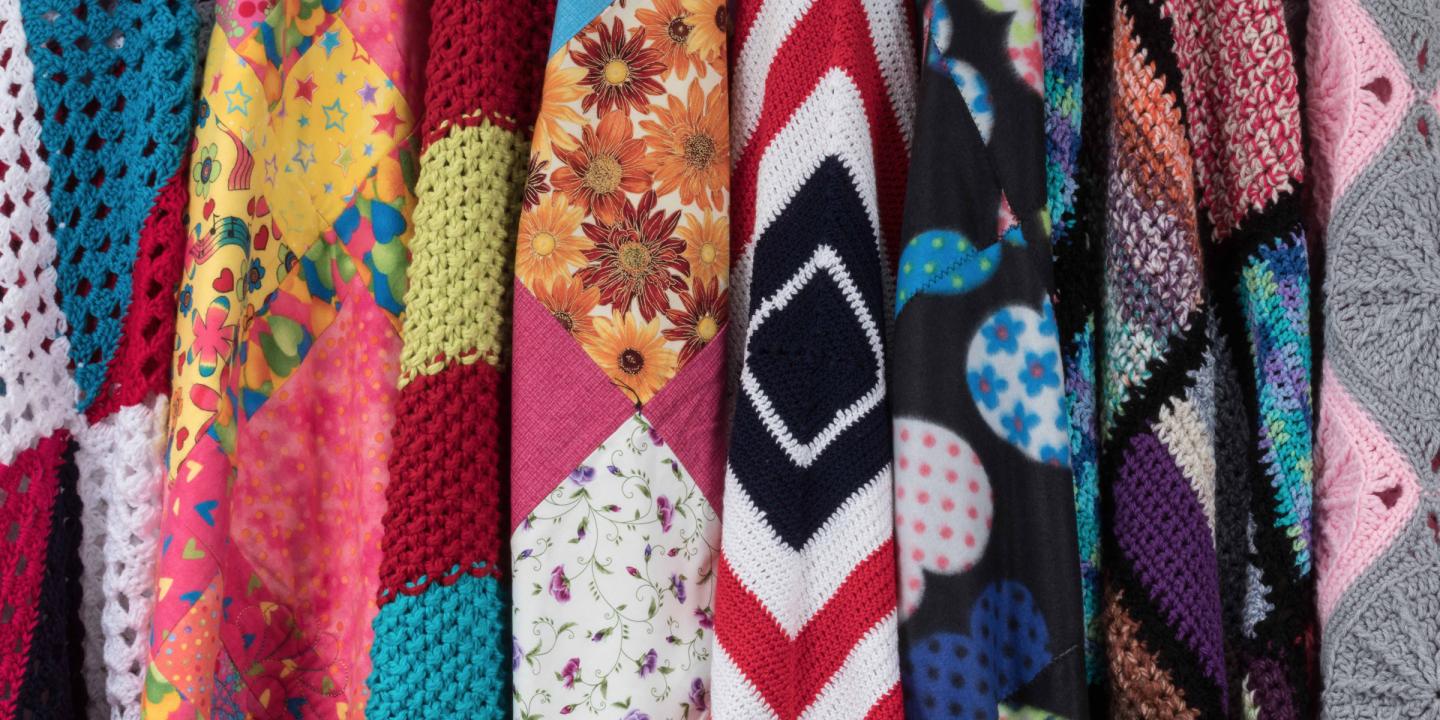 Date and Time
Installation on view through March 12, 2023
Submissions now open
Masking Policy
Please bring a non-cloth mask to wear while indoors (ages 2+).
About the Program
Woven into the fabric of our country is a fundamental idea: our diversity, multiple perspectives, and personal stories make the United States great. In our enduring commitment to "welcome the stranger," the Skirball Cultural Center is honored to collect and display blankets submitted to artist and activist Jayna Zweiman's national Welcome Blanket project.
Welcome Blanket invites knitters, quilters, and other handcraft makers to create blankets and write personal notes for new refugees arriving to the US. Through March 12, 2023, the Skirball will collect, catalogue, and present a display of donated blankets on site. After the installation ends, more than thirty partner refugee resettlement groups will then present these tangible gifts of welcome to our newest neighbors.
Create a Welcome Blanket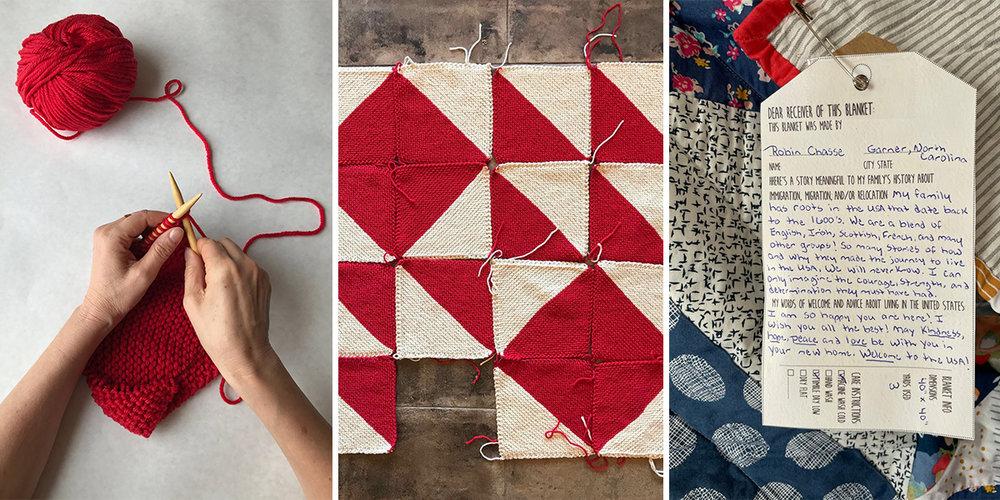 Use your artistry to help a new arrival feel at home in the United States!
With your blanket, please include a story important to your family about immigration, migration, or relocation along with some words of welcome for the recipient of your gift. Please be sure to include your name (anonymous is okay!), city/state, and care instructions. 
Mail or deliver to:  
Welcome Blanket 
Skirball Cultural Center 
c/o Marlene Braga 
2701 N. Sepulveda Blvd. 
Los Angeles, CA 90049 
Find blanket patterns and notecard templates on welcomeblanket.org/getinvolved.
"Political activism can take many forms. Welcome Blanket takes the notion one step further: individuals and organizations can powerfully express their democratic values through crafting and visual statement, all the while creating a useful object to give to someone, that is ceremoniously kind, engaging, and politically powerful."—Jayna Zweiman
Donor Support
The Welcome Blanket installation and its related educational programs at the Skirball Cultural Center are made possible by generous support from: