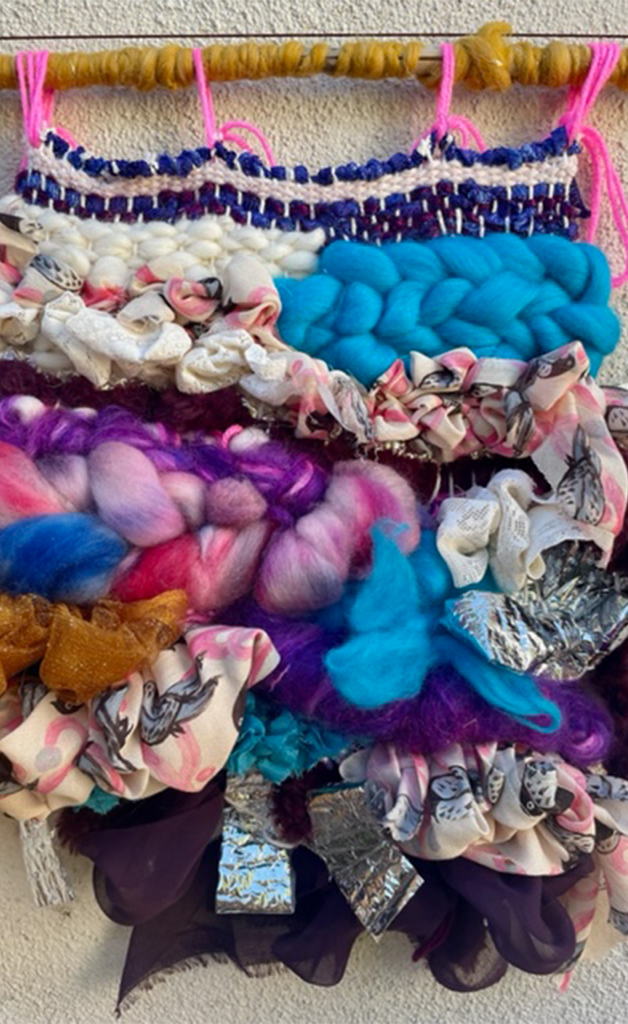 Hand-Woven Tapestries
Sundays, May 15 and 22, 10:30 am–1:30 pm
About the Program
New dates—Play with contrasting colors, textures, and fiber weights to create a beautiful hand-woven tapestry. Class-provided materials include yarn, wool, rope, and raffia. You may also incorporate materials into your weaving that hold sentimental value, such as trinkets, jewelry, linens, or lace, to create a work of art that honors your personal history or family story.
Students will also learn about the origins of weaving in different cultures, discover the craft's practical and artistic applications, and be inspired by examples from contemporary artists.
---
Instructor: Andrea Roth-Fedida is a Los Angeles-based artist who has been working full-time as a painter and fiber artist since 2015. She works in lush abstract ink and water/landscapes, portraiture and freeform knitting, crochet, and textile weaving. Roth-Fedida's painting and textiles have been acquired by collectors around the world. She draws inspiration from nature, identity, genealogy, loss, and especially the framework of family, with all of the wonder and complexities of raising three children, in addition to her own childhood.