About the Exhibition
Featuring changing displays of works from the Skirball's permanent collection of Judaica—one of the largest in the world—this historically illuminating exhibition chronicles the struggles and achievements of the Jewish people over a span of four thousand years.
Travel through the many lands and civilizations where Jews have lived and discover how ancestral visions continue to shape modern values. The Visions and Values galleries—Beginnings, Journeys, Holidays, Lifecycle, Synagogue, Passage to America, Nation of Immigrants, Struggle and Opportunity, the Holocaust, the State of Israel, and At Home in America—take the visitor on an unforgettable voyage of learning and discovery.
"I am always awed by the Visions and Values exhibition."
---
Collection Spotlight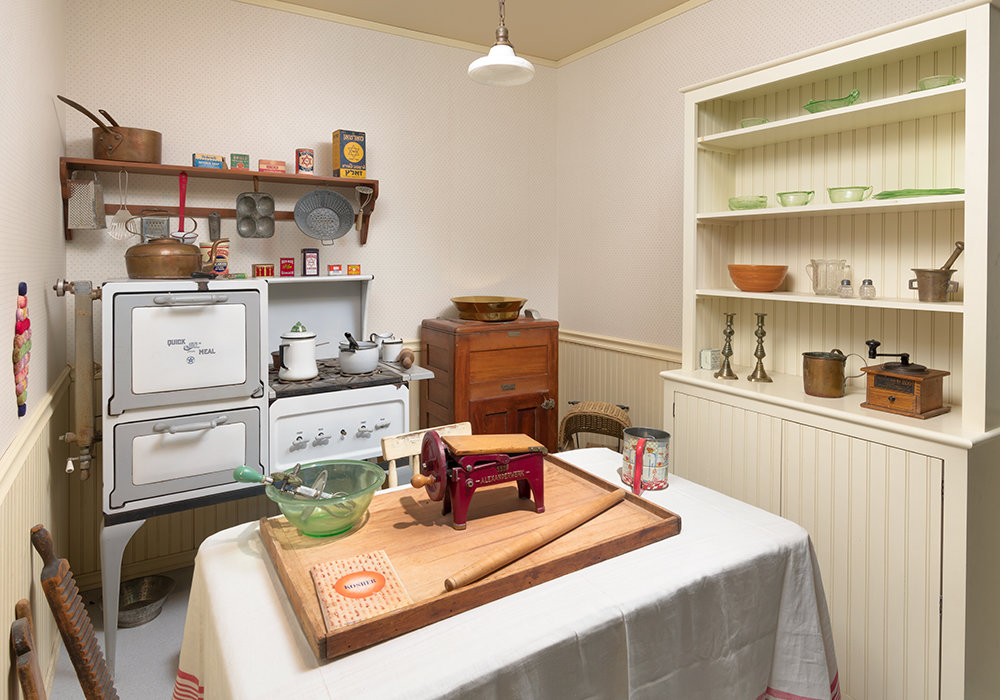 Featured display—Between 1880 and 1924, more than two million Jews immigrated from Eastern Europe to the United States in search of a better life. On view in Visions and Values, this tableau depicts a typical, new Jewish immigrant's kitchen from that period. Look closely to find objects from the "Old Country" mixed in with newer "Americanized" methods of food preparation.
Early twentieth-century American Jewish immigrant kitchen tableau. Photo by Robert Wedemeyer.
Donor Support
Funding for this exhibition has been provided by California Humanities and the National Endowment for the Humanities (NEH) as part of the American Rescue Plan Act of 2021.