< Return to main Building a Better World page...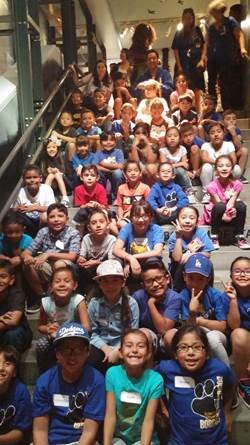 Every morning we welcome students and teachers from across the area on tours of the Skirball galleries. We explore history, discuss commonalities across cultures, and spark creativity through storytelling, music, art, and conversation. Our Pre-K–Grade 2 tour invites students into Noah's Ark at the Skirball, where they meet animals made of repurposed everyday objects and learn the value of community and collaboration.
As part of my work in Education, I oversee a specialized version of the Noah's Ark tour called Build a Better World (BABW). This program offers a service learning opportunity to a select number of schools each year, teaching our youngest visitors about empathy and civic responsibility. After I lead an activity that focuses on helping people in need, taking care of the earth, or comforting animals, teachers and students return to their classrooms and continue these conversations and efforts through a service learning project for a community partner.
In September, Buchanan Street Elementary School visited the Skirball. On their Build a Better World tour, they learned some ways they can help others in our community—specifically the patients of Children's Hospital of Los Angeles (CHLA). The students contributed to an ongoing program at CHLA, creating "collages of comfort" that were then laminated and made into placemats for the patients to enjoy during their meals.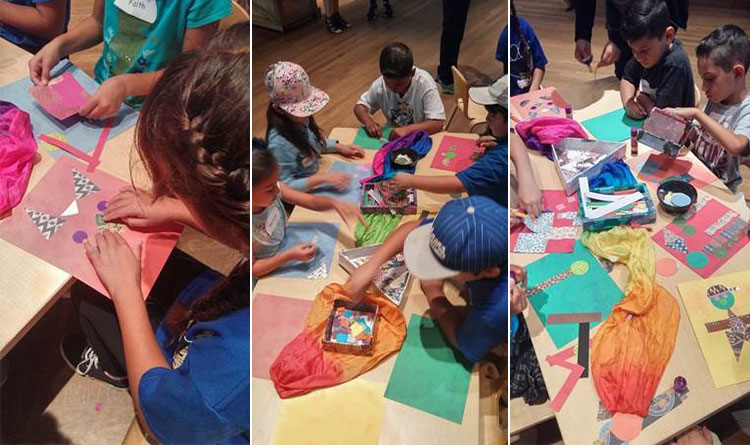 Throughout the morning of the tour, I asked the students why it's important to help others, and they replied with compassionate answers. One student answered: "It's important to be nice to others because if your friend is sad or upset you might be the only friend they have." Many shared the story behind their pictures: One student pointed out, "This is me watching the sunset." Another student explained, "My sister, Lenora, and I love to play outside." A third student shared, "My cat makes me feel so happy."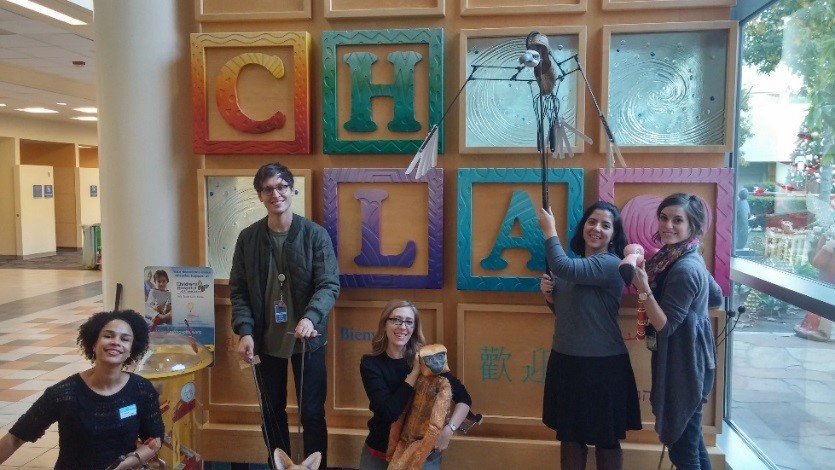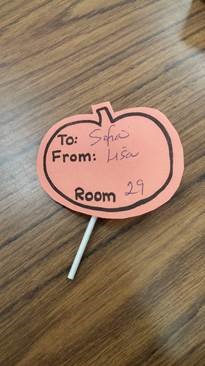 A few weeks later, some of my Skirball Education department colleagues (including our friends the langur, fox, vulture, rooster, chicken, and flamingo puppets!) and I delivered the collages to CHLA. We spent the afternoon in one of the family lounges, with several children and their loved ones, sharing the cultural flood stories we tell in our public galleries.
After leaving the Skirball, Buchanan Street Elementary students decided they wanted their service project to continue supporting CHLA. Throughout the month of October, students sent sweet treats to one another for fifty cents each. Their efforts raised over $500 and, combined with donations, their school raised a total of $600 for the Children's Hospital! This money will go toward the Child Life Program, which provides patients with skilled specialists who use play as a way to teach and help kids heal. The program also supports the family lounges throughout the hospital, where many performances—like our earlier visit—take place.
I could not be more proud of this incredible group of students and their wonderfully devoted teachers. Thank you, Buchanan Street Elementary School, for truly Building a Better World!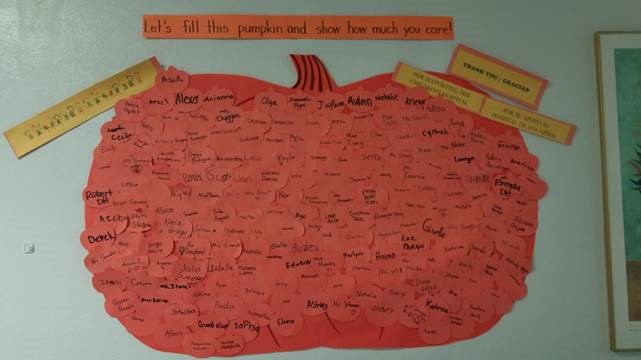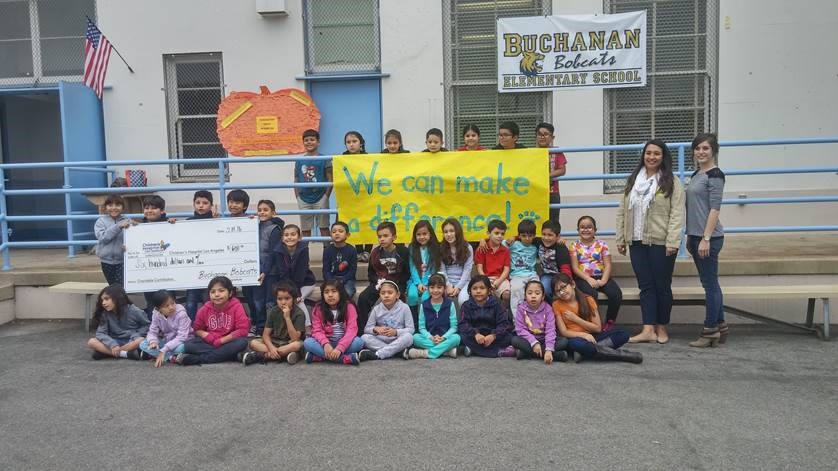 If you'd like to find out how your class can become a Build a Better World school, email education@skirball.org.
—Lori Nierzwick, Assistant Educator of School Programs, January 2017